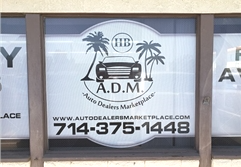 Auto Dealers Marketplace is dedicated in providing the ultimate automobile buying experience. Auto Dealers Marketplace wants to be your #1 source for buying a quality pre-owned vehicle.
We are family owned and operated. We are here to build relationships with our customers and provide the best price that is a WIN for both parties. Great Customer service and customer satisfaction is our goal!
We accept Cash, loans from Banks and Credit Unions. We also offer financing.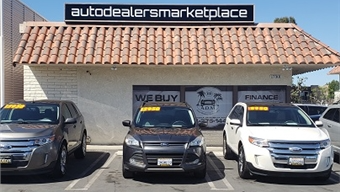 At our website, you can take advantage of several Internet technologies in the comfort of your home. Remember, if you need to talk to us, we are only a phone call away. Please ask for Erick or George.
We will gladly answer any questions you have and/or schedule your appointment for a viewing and test drive.
****BY APPOINTMENT ONLY****
Featured Vehicles
Dealership Hours
Sunday
BY APPOINTMENT
Monday to Friday
9:00 AM to 7:00 PM
Saturday
9:00 AM to 5:00 PM